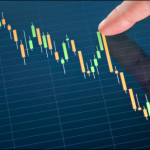 JP Morgan Asset Management, the exchange-traded fund issuing arm of the investment bank JP Morgan, recently joined hands with FTSE Russell to leverage their respective capabilities in investment science and index designing.
The outcome was the launch of JP Morgan's fourth "smart beta" ETF that bolsters the money manager's offerings in that niche and attempts to exploit the domestic US growth story.
The JPMorgan Diversified Return US Equity ETF (JPUS) joins the ranks of JP Morgan's so-called smart/strategic beta funds that employ a rules-based multi-factor approach to reduce volatility compared to market cap-weighted indices over the long term.
Low volatility is achieved by diversifying risks across sectors and securities while tilting weights of portfolio constituents toward factors that have historically provided superior risk-adjusted returns, including quality, value and price momentum.
The new fund tries to match the performance of the Russell 1000 Diversified Factor Index, a gauge comprised of stocks taken from the Russell 1000 index. The underlying index employs a two-step process commonly employed by the Diversified Return ETF suite. The first step involves constructing the portfolio where risk is spread across sectors by weighting the constituent securities based on historical volatility.
In the second stage, securities are subjected to a multi-factor screening process where expensive, poor quality stocks with low price momentum are eliminated to protect investors. The underlying index contains stocks from middle and large-cap US domiciled companies and aims to eliminate the disadvantages of traditional market-cap weighting indices.
Additionally, the underlying index may also deploy up to 20 percent of its assets in futures contracts to eliminate index tracking errors.
Consumer staples get the maximum asset allocation, followed by healthcare and utilities.
JPUS also makes double-digit allocations to consumer discretionary, technology and financial services.
JPUS has a net annual expense ratio of 0.29%.
Disclosure: No holdings
Contact Ulli