Subscribe NOW to the Ulli Niemann
ETF Tracker
In a volatile, roller coaster ride stock market, you can gain the advantage by knowing what a solid facts-and-figures analysis says about the market, its long-term trends, and its likely movements.
Guesswork, emotions, and buy & hold approaches have turned out to be disastrous, costly and ineffective. Ulli Niemann's analysis has proven over time to guide investors in riding the crest of rising markets and to protect them before the fall.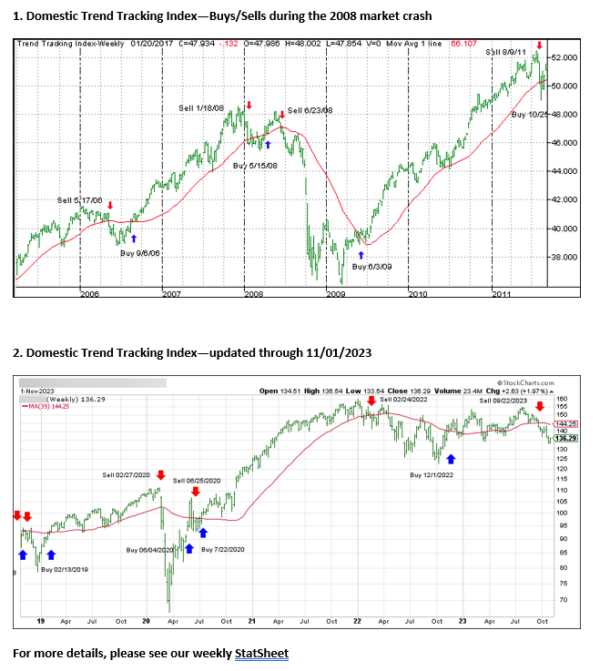 It It was Ulli's advice that whisked his clients out of the stock market on October 13, 2000, while the market was still near its peak and again on June 23, 2008 before the market collapsed.
Now You Can Know
What Ulli Knows
When He Knows It
And It's FREE
Sign up below and 3-5 e-letters, each week, will come to your email in box FREE.
What you will get:
A concise, clear, BRIEF, and interesting evaluation of the week's activities in PLAIN ENGLISH.
An understandable analysis of what it all means.
The inside story on where the market momentum numbers are and where they need to be for a "get in" or "get out" move.
Tips on investments we're looking at and why we think they're good buys.
Timely information you can understand to help you invest wisely.
Our recommendations for domestic and international ETFs, as well as Country and Sector Funds.
Detailed momentum analysis of all the funds we investigate.
Access to our new e-book "How to Beat the S&P 500…with the S&P 500."
FREE phone/email access to Ulli Niemann, founder and president of Successful-Investment.com.

Fill in your name and email address in the box below to receive our FREE newsletter with our recommendations, detailed momentum analysis, and FREE phone/email access:

We Respect Your Privacy. We promise that we will never, under any circumstances, give, rent, trade, publicize or sell your contact information to anyone. Ever. Period. If you are investing now or are considering investing, let my ETF Tracker give you the objective edge and peace of mind of a 30 year track record of investing success and safety.
---
By submitting this form, you are consenting to receive marketing emails from: Ulli... The ETF Bully. You can revoke your consent to receive emails at any time by using the SafeUnsubscribe® link, found at the bottom of every email.
Emails are serviced by Constant Contact
We hope that once you subscribe to our newsletter you will be delighted and remain a subscriber for years to come. However, if at any time during your subscription you wish to cancel, for any reason, we will immediately remove you from our list.