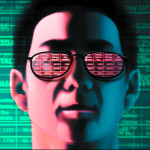 The latest US-made durable goods reading was disappointing for the economy and showed businesses were pulling back even further than investors anticipated going into 2016, said Lindsey Piegza, chief economist at Stifel Fixed Income.
Beyond the headline number, the details were more disappointing as capital goods orders, excluding aircraft and defense, a proxy used by investors for business investment, were deeply negative and were down nearly 7 percent on annualized basis in the three months ending December.
The latest report is a validation that businesses continue to exacerbate the long standing trend of being uncertain about the economy and sitting on the sidelines amid a perfect storm. A strong US dollar and tepid demand – both globally and at home, along with a sizable inventory overhang are the perfect recipe for weak business investment.
It's interesting the Fed got ahead of the disappointing report and downgraded their language for both household and business spending from 'solid' to 'moderate,' she noted.
Asked what could convince the Fed to not raise interest rates in March, Lindsey said the divergence between what the Fed 'should' do and what it 'will' do in reality is interesting. The Fed should continue to coddle the US economy which is clearly on an unstable footing; but the Fed is likely to continue with gradual rate increases regardless of the lack of realized improvement in the US economy.
Since FOMC members have now spoken about longer term expectations, they are likely to continue on their rate-hike path in every other meeting even if US economic fundamentals don't improve or even deteriorate further. Markets should gear up for more rate hikes, potentially as early as March when the next FOMC meeting is scheduled, she observed.
The Federal Reserve – and Janet Yellen in particular, is sending some kind of a signal that they are done propping up stocks and will remove the so-called "central bank put" (option), said Neil Dwane, global strategist at Allianz Global Investors.
The US central bank wants investment risks to return to portfolios and to the markets rather than to sit on their balance sheets. While Allianz thinks rate increases would be a slow process, the Federal Reserve has started out on the hike path and metaphorically will continue.
Allianz believes more increases are coming and because of the upcoming presidential elections, the central bank would like to get the rate rises done faster so they are off the table during the real electioneering campaign, he concluded.
You can watch the video here.
Contact Ulli