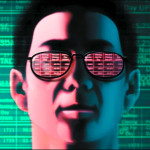 Investment Guru Carl Icahn's recent observation about inflated asset prices and a probable sharp pull-back in equity indices caused some volatility for the stock markets this week.
The reality is when investors look at the second half, they have to measure their expectations a little bit, said Michael Fredericks, Managing Director at BlackRock Asset Allocation. Valuations of most asset classes now range between "somewhat expensive" and "expensive," and investors need to temper their expectations.
That said; BlackRock believes instruments such as high-yield bonds are still a good source for consistent and steady returns, while the revision of earnings estimates has been severely negative for equities. The Federal Reserve said last week investors should be prepared for higher volatility/risk in equities and BlackRock believes markets are unlikely to give double-digit returns in the second-half of the year, he noted.
Asked if he agreed with Icahn's observation that high-yield bonds are currently expensive as well, Mike said it's easy to over-generalize, though he's not saying it's the appropriate time to buy 10-year, new-issue, triple-C-rated high-yield bonds.
But if investors move up the quality ladder and are able to withstand short-term fluctuations, then there's plenty of room for spreads to compress in the high-yield space. In the context of a low-return world, that's the place investors can safely get some singles, he observed.
Asked where investors should move from the high-yield space when the Fed starts to eventually raise rates, Mike said investors need to be worried about high-dividend yield stocks when the rate hike cycle starts.
Investors will still make money there over time, but there's a risk in the short-run; when investors see the Fed make its move, some of the equity and bond market products may take a licking. BlackRock's position has changed a lot over time and it has moved out of these more interest rate sensitive segments of both equity and fixed-income markets.
On the equity side, BlackRock is long on cyclical stocks since they are a great counter-balance to those high-dividend payers. Also buying shorter-duration up in quality in fixed-income is a bit of a safe haven. BlackRock thinks it's wise for investors to bide their time and wait for a healthier environment; time's not ripe for taking on more risks now, he concluded.
You can watch the video here.
Contact Ulli