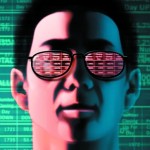 Asset markets are elevated because monetary policies are very active, says Ben Emons, Senior Vice President at PIMCO. Take last week. The Federal Reserve came out with a statement, which was very similar to previous statements and very much indicative that quantitative easing by far is not over.
Similarly, if we look forward to next week, the comments coming from the new governor indicates the Bank of Japan is willing to do a lot more easing, much more experimental easing perhaps. That's what the markets want – the additional liquidity that flows through the markets and the economy, and that makes the markets feel bubbly, he noted.
Asked when the asset-bubbles will correct themselves, Ben said that's very hard to say because for one, it needs to be determined if bubbles have really formed or if economies are healing and the asset prices are moving well ahead of the curve. It is also possible that because of the excess liquidity, people are putting more money in the bond and the stock markets.
So it's difficult to determine if it's really a bubble or not, but we can clearly say that there has been a steady upward trend. Until the upward trend becomes really exponential, it's hard to say if asset bubbles have formed, he pointed out.
Asked to explain the latest US economic data, Ben said we will perhaps witness a slowdown because of the sequestration or automatic budget cuts. There are also seasonality factors that tend to happen during spring, and both these factors influenced the recent spate of data.
At the same time, markets are looking for signs of healing and the housing market clearly stands out as data from the sector has been robust. In addition, there is optimism that central banks are not going to pull the plug anytime soon. To play such a scenario, investors need to be selective because some asset markets are no longer that attractive. PIMCO is looking at global markets for investment opportunities and Mexico looks attractive, he added.
Asked how Bernanke's exit will impact the Fed's monetary policies, Ben said the incoming governor will have her plate full because she will have to manage the Fed's QE exit policy and has to guide the markets through that process. Janet Yellen has similar views as Bernanke and it's likely she'll be appointed as Fed chairman, resulting in the continuation of current policies, he concluded.
You can watch the video here.
Contact Ulli