Amazingly, the continued sell off pushed all of last week's equity mutual fund listings off the report and further below the long-term trend line (cutline) to a point where they have slipped below the -20 position.
All of them were replaced by new weak equity funds dropping in from a level above the highest featured +20 spot. The number of funds having lost momentum can be seen by the very narrow range of their respective positions to the trend line. This week's +20 listing, APGAX, sits only +0.09% above the trend line, while the worst fund, SWMSX, is located only -0.13% below it.
One look at the DD% (DrawDown) column on the right hand side tells the story better than any picture could, as more and more funds have broken through their 7% trailing sell stop levels.
Take a peek at this week's cutline report: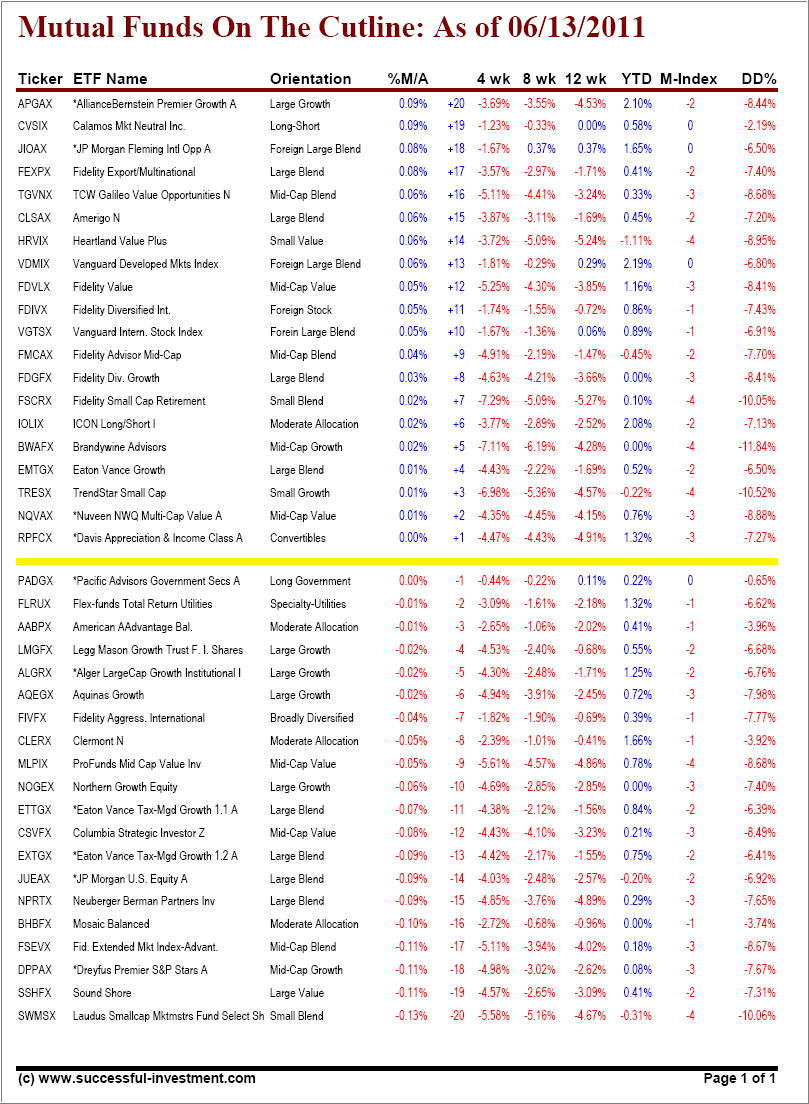 [Click on table to enlarge, copy and print]
The above numbers are a good demonstration of how much weakness has crept in the markets as of late and affected all orientations. The momentum figures are worsening, and there is no reason to be a buyer at these levels as bottom fishing can be hazardous to your financial health.
You should not be invested in any of these and other funds that have triggered their trailing sell stops. The odds of more downside action are simply too great at this time and it pays to keep a cautious stance, especially when markets are in the process of possibly changing the direction of the major trend.
Quick reference to recent issues:
Disclosure: No holdings
Contact Ulli