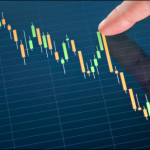 State Street Global Advisors (SSgA), a unit of State Street and the asset manager behind the iconic SPDR S&P 500 ETF (SPY), recently launched an equity fund dedicated to tracking the performance of the biggest dividend paying stocks listed in the US.
The newly minted SPDR S&P 500 High Dividend ETF (SPYD) targets the top dividend payers in the S&P 500 benchmark and aims to reflect the performance of the S&P 500 High Dividend Index, a gauge consisting of the top 80 dividend yield securities from the S&P 500 Index.
Needless to say, by its very nature, the new fund is comprised of large-cap securities from the US with a weighted-average market cap exceeding $40 billion. To begin with, the underlying index calculates the dividend yields for all the constituents of the S&P 500 Index. To that end, latest dividend payouts, excluding any special/one-time payments, are recorded and are multiplied by the frequency of payouts made in year. The dividend yield is calculated next by dividing annualized dividends by the firm's current stock price.
The result is then ranked in a descending order based on their dividend yields and the top 80 firms are weighted equally to constitute the index. The index is re-constituted and re-balanced semi-annually, in July and January.
Indeed, SPYD has managed to deliver on its high yield promise, with the underlying index providing a dividend yield of 4.32 percent. That's nearly twice the yield of 10-year Treasuries.
Dividend investors believe dividend stocks have historically provided better quality earnings than other firms. Dividend payers also tend to weather market volatility better than other stocks, which increases their appeal to risk-averse investors.
That said, there's no denying that dividend-champions under-performed the broader US markets in 2015. Additionally, SPYD has fair amount of exposure toward rate-sensitive sectors. For instance, the fund's REIT exposure exceeds 14 percent while nearly 30 percent of its weight is allocated to the various segments of the utilities sector. With the US rate-hike uncertainty behind the markets, income generating asset classes are bound to feel the pinch in the months and years ahead.
SPYD has an annual expense ratio of 0.12 percent.
Disclosure: No holdings
Contact Ulli